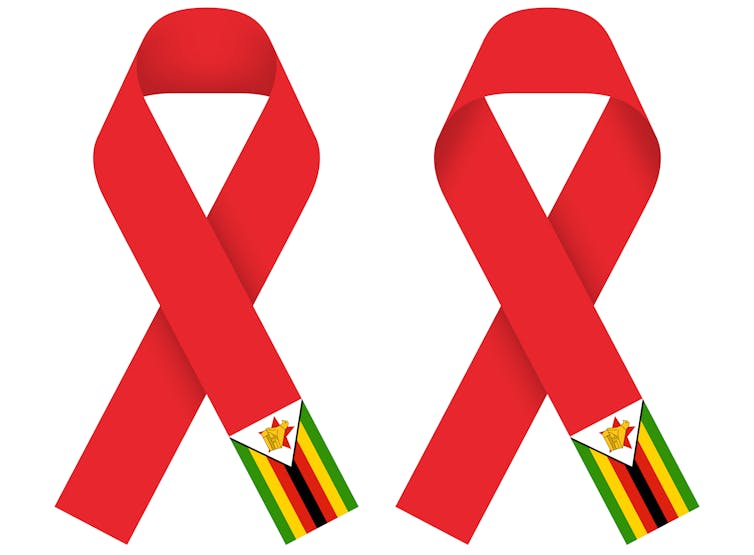 Candice Chikura-Mtwazi, University of Kent
In 2001 Zimbabwe introduced the Sexual Offences Act, which criminalised wilful transmission of HIV. Three years later the law was updated to include those who suspected they could be HIV positive but didn't inform their sexual partners.
The law allowed people to be criminally charged for deliberately infecting other people with HIV. It came about as a result of activism by women's rights groups; they sought to empower women who were being recklessly exposed to HIV by rapists and, in some cases, by their partners.
At the time, very few advances had been made in the fight against HIV and AIDS; the epidemic was classed as an international security threat.
But that was 20 years ago. A great deal has changed since then. Most importantly, HIV has become a chronic and manageable condition rather than an automatic death sentence. This is not to say it doesn't remain a very real public health issue: it's estimated that about 1.55 million Zimbabweans in a country of 14.2 million people are living with HIV.
And yet Zimbabwe's punitive law around the transmission of HIV remains on the statute books – and it's enforced. Today, HIV transmission cases continue to be heard before Zimbabwe's criminal courts. This is despite the fact that punitive HIV laws are widely acknowledged as undermining a country's public health policies and strategies.
Laws like this exist in many places, including a number of US states, Russia, the UK and more than 30 sub-Saharan countries.
As I've shown in my own research, such laws fuel stigma and discrimnation. They also dissuade HIV testing and adherence to treatment. Unless the legal provision in question is revised, it could reverse the gains made in the fight against HIV and AIDS in Zimbabwe by making it seem as though people living with the disease are criminals.
Proving guilt
In 2016, two women were charged under the law and found guilty of deliberately transmitting HIV. In 2016, two people approached the country's Constitutional Court to have their sentences overturned and the legal provision declared unconstitutional.
They argued that the wording of that part of the law was too ambiguous and uncertain. This, they said, meant it failed to provide protection to citizens as guaranteed by the Constitution. The ambiguity centred on the "real risk" test, which places an expectation on the accused to recognise the risk or possibility that they are HIV positive and so can transmit the virus to another person.
The applicants argued that this wording was so unreasonably broad that it created a danger of false incrimination. The court disagreed; the applicants lost their legal challenge and their convictions for deliberately infecting partners with HIV were upheld.
One of the problems with the law's wording is that it's extremely difficult to prove the causal link between the actions of the accused and the consequences faced by the victim.
And, since the law is worded in such a broad fashion, it leaves room for people to be falsely incriminated when relationships breakdown. This was the case with Samukelisiwe Mlilo – one of the applicants in the 2016 Constitutional Court case – whose husband accused her of infecting him with HIV after she reported him to the police for domestic abuse.
Mlilo was charged under a provision in the criminal code for deliberately transmitting HIV and convicted despite her argument that the state could not prove that she had actually infected him.
Next steps
Zimbabwe needs to reconsider this legislation. If it decides that criminalisation is a necessary tool, the wording of the law must be made more explicit and less open to individual interpretation. Only clear cases of criminality – where there is evidence of foresight, negligence and actual intent – should be tried.
It must also seek to complement public health policies rather than undermining them. The thrust of the law must be to protect all citizens alike rather than encouraging the marginalisation and exclusion of people living with HIV.
Candice Chikura-Mtwazi, Project Manager | Doctoral Scholar | Associate Lecturer in Law, University of Kent
This article is republished from The Conversation under a Creative Commons license. Read the original article.